OneNote Little Known Office Application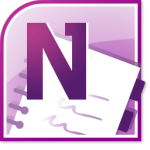 OneNote little known Office Application may be the most under utilized program in the Microsoft Office Suite. It is great for taking notes, organizing different pieces of information, and many more possibilities. In the video below we try to show you some of the possibilities.

OneNote is a powerful but relatively little used Application. It can help boost productivity by organizing information in a structured manner and being able to share information across multiple users concurrently. Brought to you by www.njsbsguy.com helping you do more.